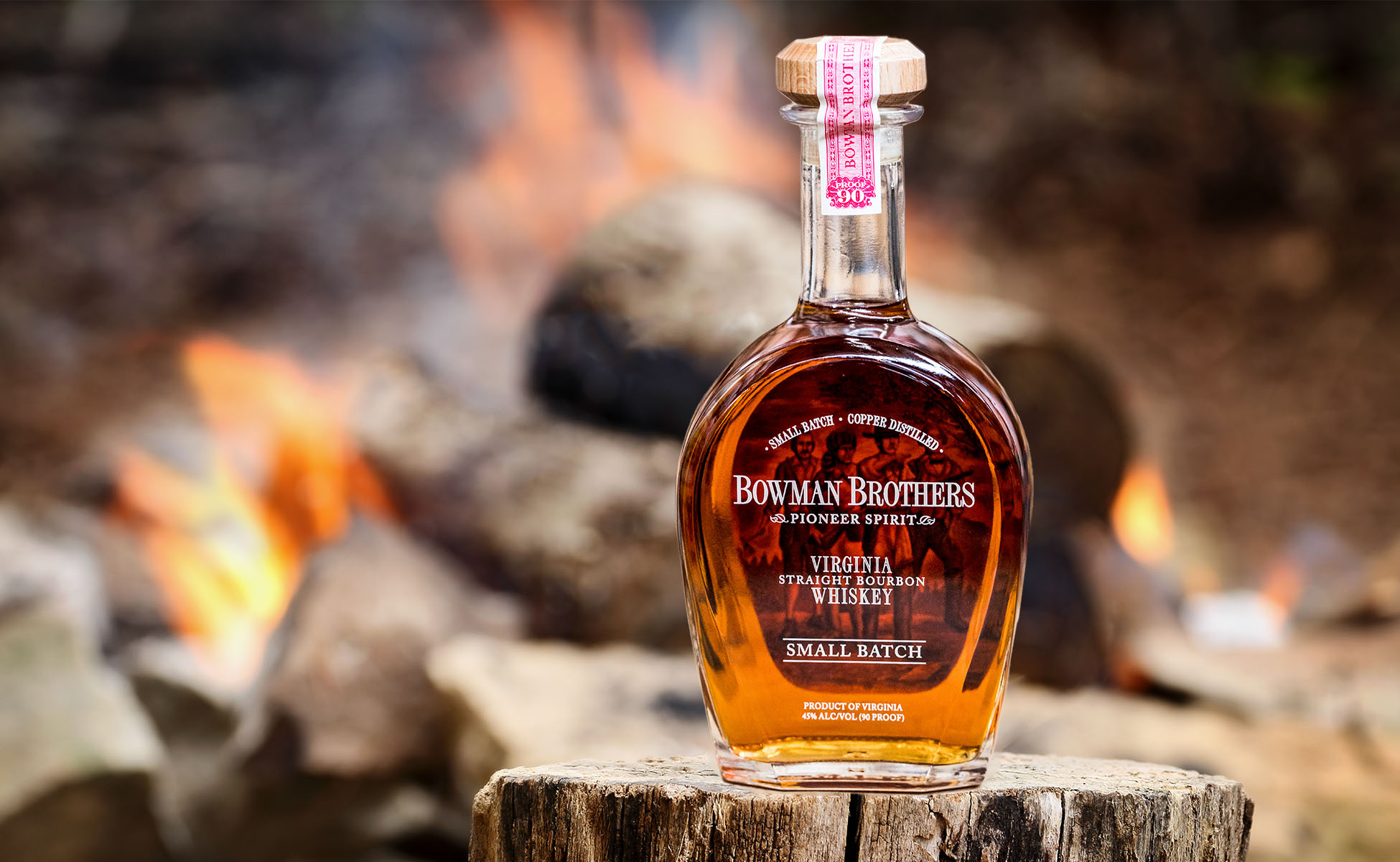 CAMPING WITH BOURBON: SUMMERTIME SIPPING ESSENTIALS
The sun is shining, the birds are chirping, and you're spending your summer doing what you love most — camping. When packing the car with all your summer camping essentials, you have to make sure a bourbon whiskey perfect for camping is also on your packing list. Stock up on the latest and greatest bourbon-inspired camping supplies that will take your long days in the wilderness to a whole new level.
A whiskey made for sipping around the campfire, this award-winning spirit is perfect for an evening camping under the stars and embodies the outdoors in every bottle. Camping inspires living off the land, spending time in nature, and purposefully ignoring your emails. Downtime outdoors requires a bottle like our Bowman Brothers Virginia Straight Bourbon Whiskey. Because let's face it, this isn't a fancy cocktail hour in the city. Taking a pre-dinner stroll? Be sure to fill your leather flask before you hit the trail!
Just because you've decided to go camping doesn't mean you're stuck eating canned beans and roasted marshmallows. Take your camping up a notch with a near-gourmet grilling experience. Our Fredericksburg, Virginia Distillery sells Barrel Char*, taken directly from one of our freshly emptied bourbon barrels. Perfect for your campsite's charcoal grill, you'll get the distinct flavors found in our premium bourbons on your choice of dinner meat!
*Due to the flammable nature of this product we cannot ship our Barrel Char. Stop by our Fredericksburg, Virginia Distillery to get your bag (and enjoy a complimentary tour and tasting while you're at it)!
Cooking chicken, burgers, or quesadillas over a fire or on a grill? Our Barrel-Aged Bourbon Barbecue Sauce tastes great on everything — from meat to veggies. A true camping condiment, this slightly sweet and perfectly smoky barbecue sauce has a hint of a bite that keeps you coming back for more. Loaded with flavor, we recommend adding it to all your outdoor eats. Pro Tip: No grill master looks the part unless he's repping his favorite Distillery's Baseball Hat or Apron.
When you wake up to the still-crisp morning on the trail cuddled in your favorite hoodie, it's best to warm yourself up with a campfire coffee in your A. Smith Bowman Distillery mug and a fantastic batch of steaming hot pancakes. Our Barrel-Aged Maple Syrup pairs perfectly with your best campfire camping or backpacking pancakes. Want to keep packing light? Pair this bourbon maple syrup with your late-night fireside bourbon for a lip-smackingly and subtly sweet nightcap.
BBQ season and camping go hand-in-hand. Next time you fire up the grill when camping, you'll need a mouth-watering and seriously delicious Barrel-Aged Bourbon Steak Sauce to smother your sizzling sirloin. The rich, sweet, savory flavor profile also works wonderfully with pork chops, grilled chicken, and even veggies. We dare you to resist seconds.