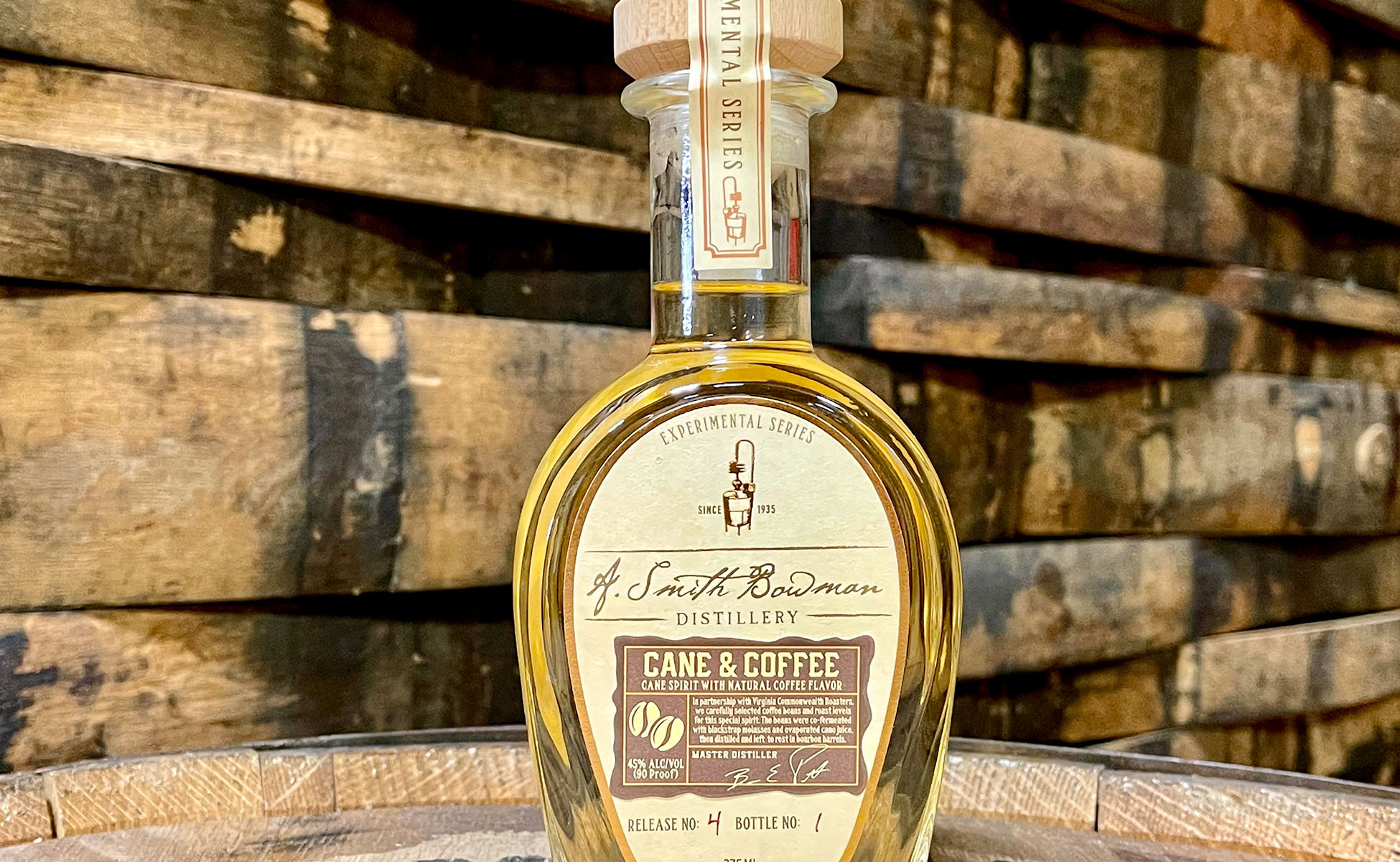 A. Smith Bowman Distillery to Release Its Latest Experiment – "Cane & Coffee" LIMITED-EDITION SPIRIT AVAILABLE ONLY IN VIRGINIA
FREDERICKSBURG, VA (Apr. 29, 2021) – A. Smith Bowman Distillery announces the latest release in its A. Smith Bowman Experimental Collection — Cane & Coffee.
This cane spirit originated in 2017, when a blend of black strap molasses and evaporated cane juice was co-fermented with a custom selection of roasted coffee, then additional coffee beans were added to the botanical basket of the still and the coffee bean essences were vapor extracted in the recovered spirit. The spirit was then left to rest in used bourbon barrels.
"We had an incredible opportunity to work with our good friends at Virginia Commonwealth Roasters and hand selected and custom roasted Peruvian coffee beans," said Master Distiller Brian Prewitt. "This brazenly smoky cane and coffee spirit starts off with the aromas of freshly roasted coffee, with hints of the floral overtones from the coffee bean mingling with the sweet roasted notes of buttery caramel and a touch of maple. The flavor is slightly sweet with a medium body and a dry finish that leaves a lasting impression on your palate."
The A. Smith Bowman Experimental Cane & Coffee will only be available through the A. Smith Bowman Distillery gift shop, both online and in-person, online shipping is to Virginia residents only. Bottles are packaged in 375mL (90 Proof) for $29.99, and fans can expect this limited-edition cane spirit with natural coffee flavors to be available after May 1, 2021.